Fundraiser months March & April



As many others I like to contribute to a better and more beautiful world and where possible I like to help. With all the problems after the earthquake in Turkey and Syria and my upcoming trip to Nepal, I am gathering money to support these causes. Therefore all the profits of my retreatday the 4th of March (to the victims of the earthquake) and my meditation and breath classes in March and April (to the kids in Nepal), will be dedicated to help.

Do you like to contribute? There are 3 options:
1) Visit my breathclass (every Monday evening) or meditation evening (on Thursdays).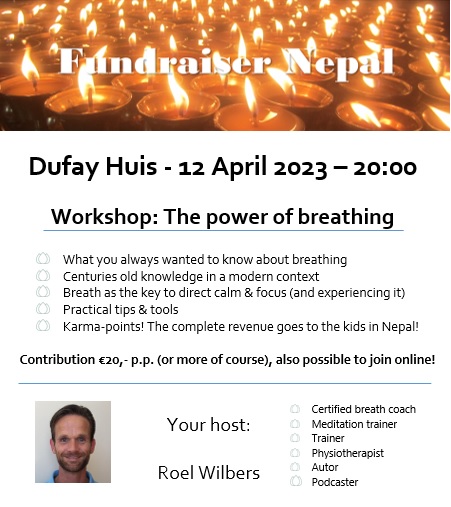 2) Join my fundraiser workshop about the power of breathing on Wednesday the 12th of April, starting at 8PM.
A workshop of 1,5 hours in Amsterdam Zuid (limited amount of spots available) or online through Zoom.
The contribution is 20 euros p.p., or of course more if you like to make an extra donation.

3) Make a seperate financial donation.


The full 100% of the revenues of these activities and the donation wil be brought directly to Nepal by me, without any involvement of external organisations or politics.
Send me a message through the contact field below if you want to join one of my activities, or want to contribute financially.



Where does the money go?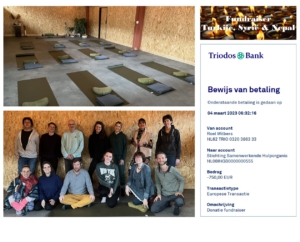 The donations for the victims of the earthquake in Turkey and Syria went to Giro 555, the national donation point which I guess needs no further explanation.
Together with a great group of people we raised 750 euros during our retreatday!
A day full of good vibes, meditation, breathwork and nice food on a very nice location.


Nepal
There are two projects in Nepal that I support with this fundraiser; the childrens rehab center in Patan and the project for the Chepang community.

Patan CBR
Patan Community Based Rehabilitation is a non-profit organisation that offers care, schooling, daycare and physiotherapy for children with physical and mental disabilities in Patan and the surrounding areas.
I personally know this project well there I worked there as a volunteer physiotherapist twice in the past.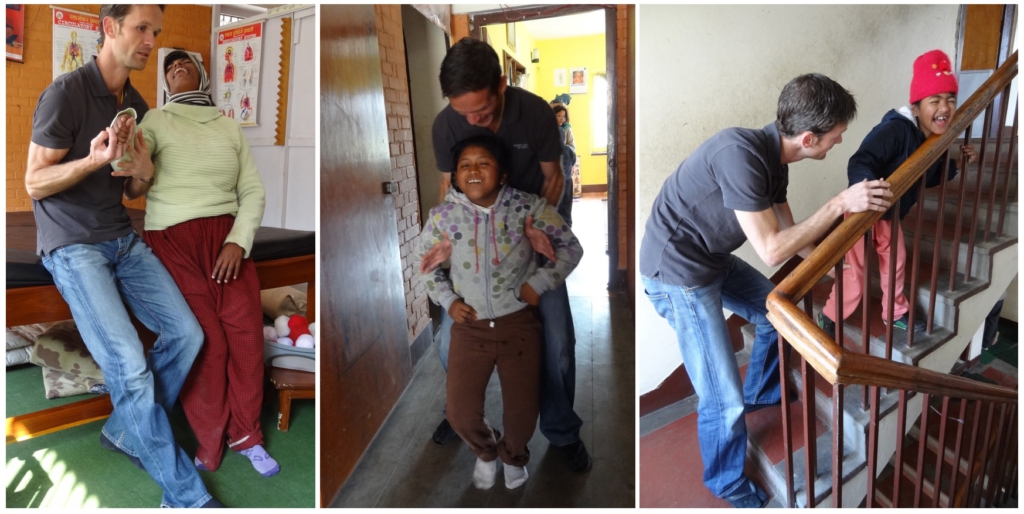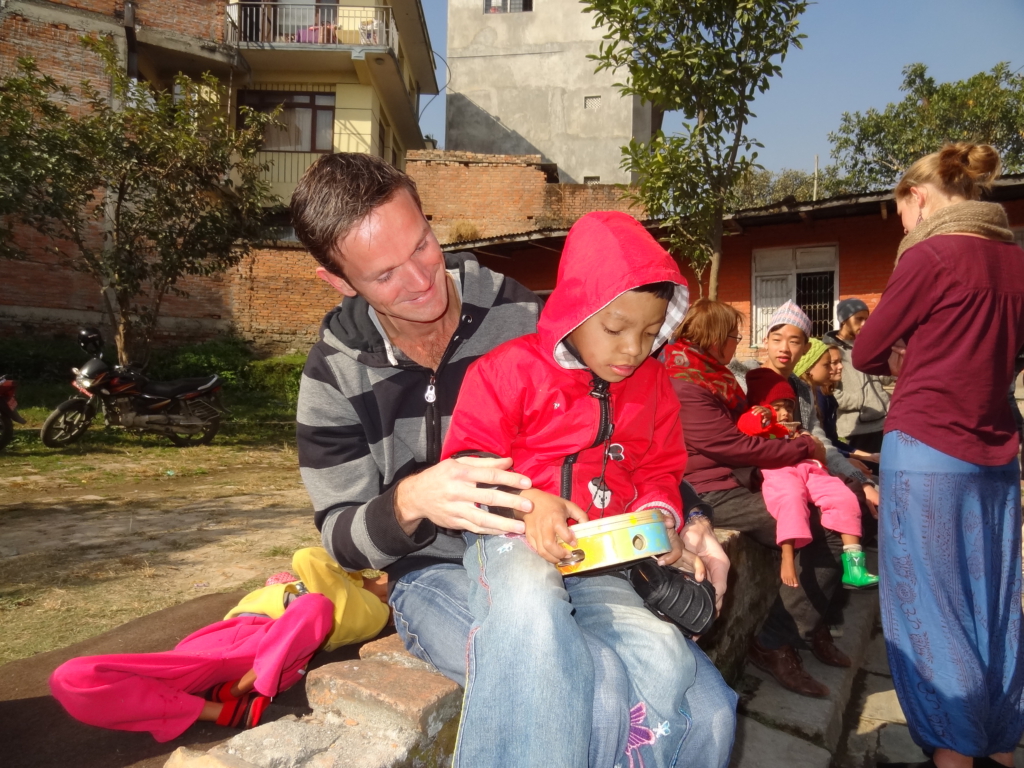 The care for children with disabilities in Nepal is not the same as over here. It is even so that having a handicaped child is often still seen as bad karma so the kids are kept away from society and stay home, not receiving a lot of attention. Where they of course rather need a bot of extra care and support.
At Patan CBR they are are in school or daycare and there are physiotherapists that give them therapy. In this way the kids from this area, but also the rural surroundings, get a much better chance of functioning independently and starting a life.
The institution dependent on volunteers and donations to survive. During my trip to Nepal I will visit them myself and hand over the money directly, so I am sure it benefits there where needed.

The Chepang community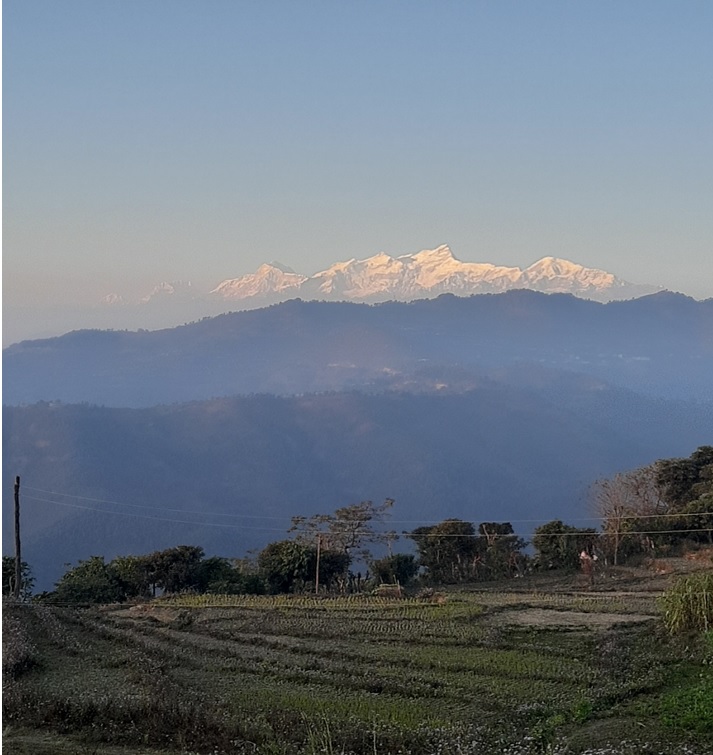 The Chepang is a most disadvantaged and deprived indigenous ethnic group living in isolated rural areas in central and southern Nepal.
They are struggeling to have enough resources to survive and the people and the children of the Chepang community are living under poverty line.
Where education is an important key to connect to better standards in this community where a lot of people are illiterate, the kids go to local school without a building or otther facilities since the 2015 earthquake. The classes are outside for that reason, which can be pleasant in summer, but very tough in winter.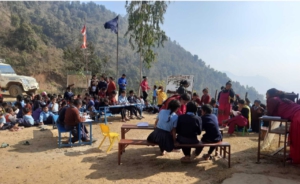 There is not enough food to have something for the kids to take to school, unsufficient clothing for the winter and no proper shoes.
Also here I am connected to a local project that is focused on helping these people and linked to the Karunamaya foundation.
They don't just bring resources and try to provide the kids with a meal at school, they also have livelyhood and educational programs for how to grow crops, learn how to read and write and how to start a local market, all aimed at to make the community become self supporting in the future.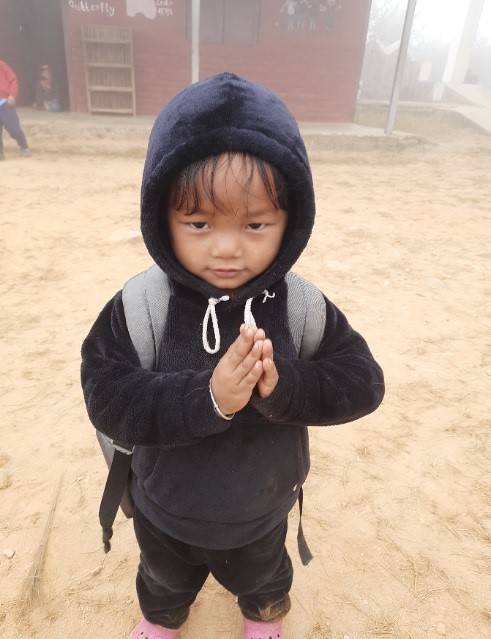 Also you can support the kids in Nepal by supporting my fundraiser!




For application for one of the events, questions or donations, please send me a message at roel@meditatie.amsterdam or through the contact field here